Sometimes the best journeys in life come when you least expect them. You could be planning for a vacation to the Bahamas and then you go on a trip to the peaks of the Himalayas. Always keep yourself open to possibilities. So in March 2018 when my good friend Stephen told me about an opportunity in the company he just joined about two month before that, I had totally different plans than what followed. The company sounded interesting due to some words he mentioned: AI, Video streaming, JavaScript.
I applied and the interview phase went very smoothly. I was able to convince the recruitment team that I was a good fit for the role. During the interview phase, I got a chance to meet some of the really wonderful people I would be working with and all our conversations were so exciting. My conversations especially with Omid, the lead backend developer, and Eero, the engineering manager, were quite eye opening. I heard a lot about the cool things BCaster was up to, what the company was doing, the technologies currently in use and future plans. I was literally blown away by what I heard and the prospects. The possibilities of what can be done are quite limitless. So I was excited to join and looking forward to being a part of the BCaster team.
I had to sort out some things first before I joined. The residence permit application was a pain and it took a lot of patience before the decision could be issued. Even though I was coming from Estonia and I applied for a specialist residence permit, the process still took a longer time than expected. So, a lot of patience was needed there :) I had to also end my job in Estonia. After that, I made arrangements to move to Finland.
Anyone who has moved from one country to another one knows the process of moving your entire life to a new country can be a very challenging one. You need to get an apartment in the country you are moving to, plan the route, pack up your stuff from the country you are moving from, find a new home for some things you are attached to, say goodbyes to friends etc. So, I had to do all of these and more, which was not fun at all. Luckily, Helen, the HR executive of BCaster, was very helpful in getting me settled in and in securing an apartment. Getting an apartment would have much more difficult without the help of the company.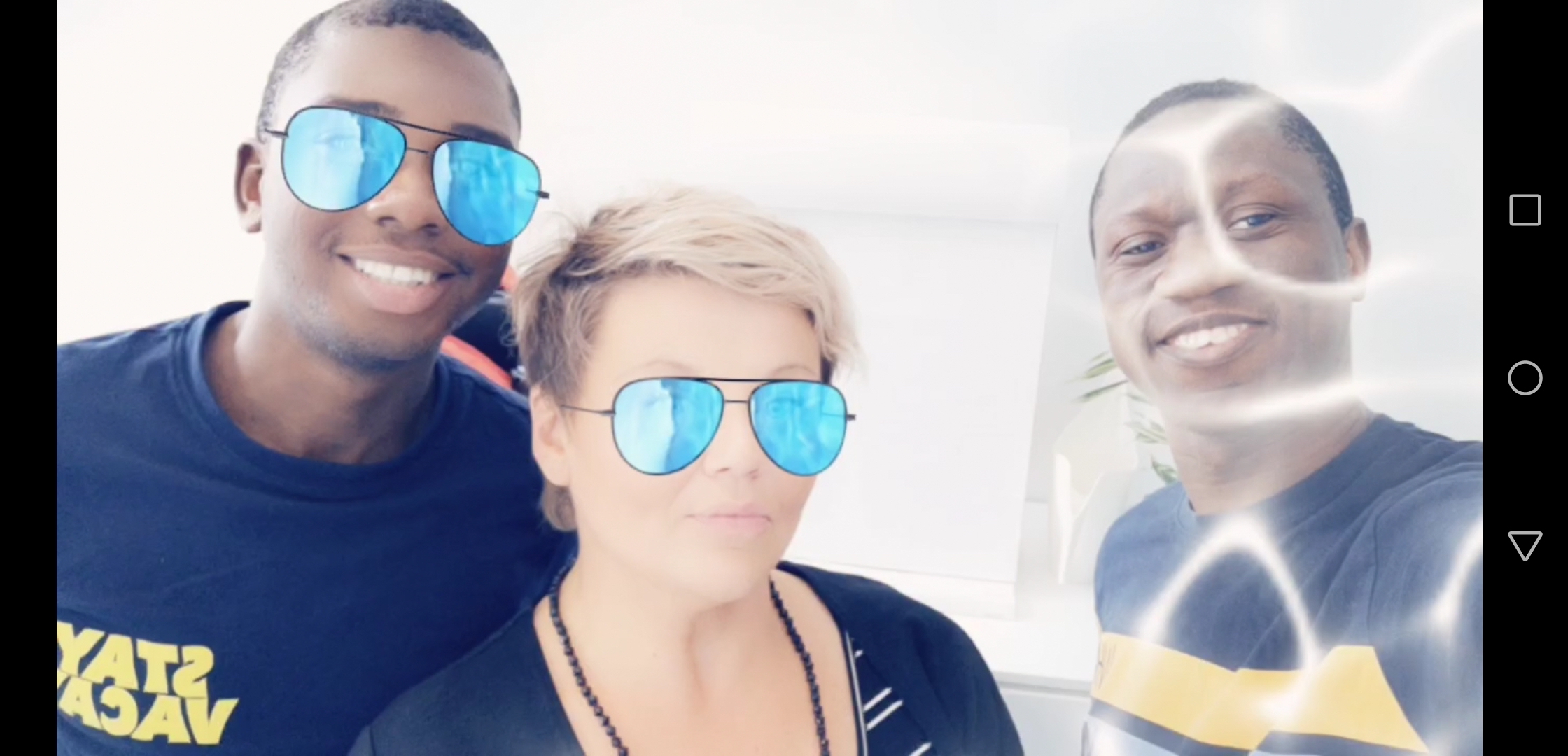 Before I took the first interview, Stephen had told me some of the perks of working at BCaster. A free mobile phone with mobile data loaded every month, free gym pass and flexible working hours. To be honest, I was a little skeptical about these perks. I thought maybe all the perks were not available to new staffs immediately you come in or maybe you only get them after some months of being part of the company. To my surprise, once I accepted the BCaster offer, Helen mentioned all these perks and right away she arranged them all. Also, I had the freedom to choose my preferred workstation and the number of screens I wanted. These were not old screens or sub-standard screens. I was able to choose new, right-out-of-the-box screens to use for working. So with these perks, I thought "this is really an interesting experience".
On my first day to work, I had mixed feelings of curiosity and apprehension. The train ride to the office was quite pleasant. The location of the BCaster office is also a very nice. Good parking space, Train and bus access and with no traffic on the way to the office. Back in Tallinn, I always got to my office in about 18 minutes. Now in Vantaa, I get to the office within 30 minutes which is quite fast considering Helsinki is a much bigger and busier city than Tallinn.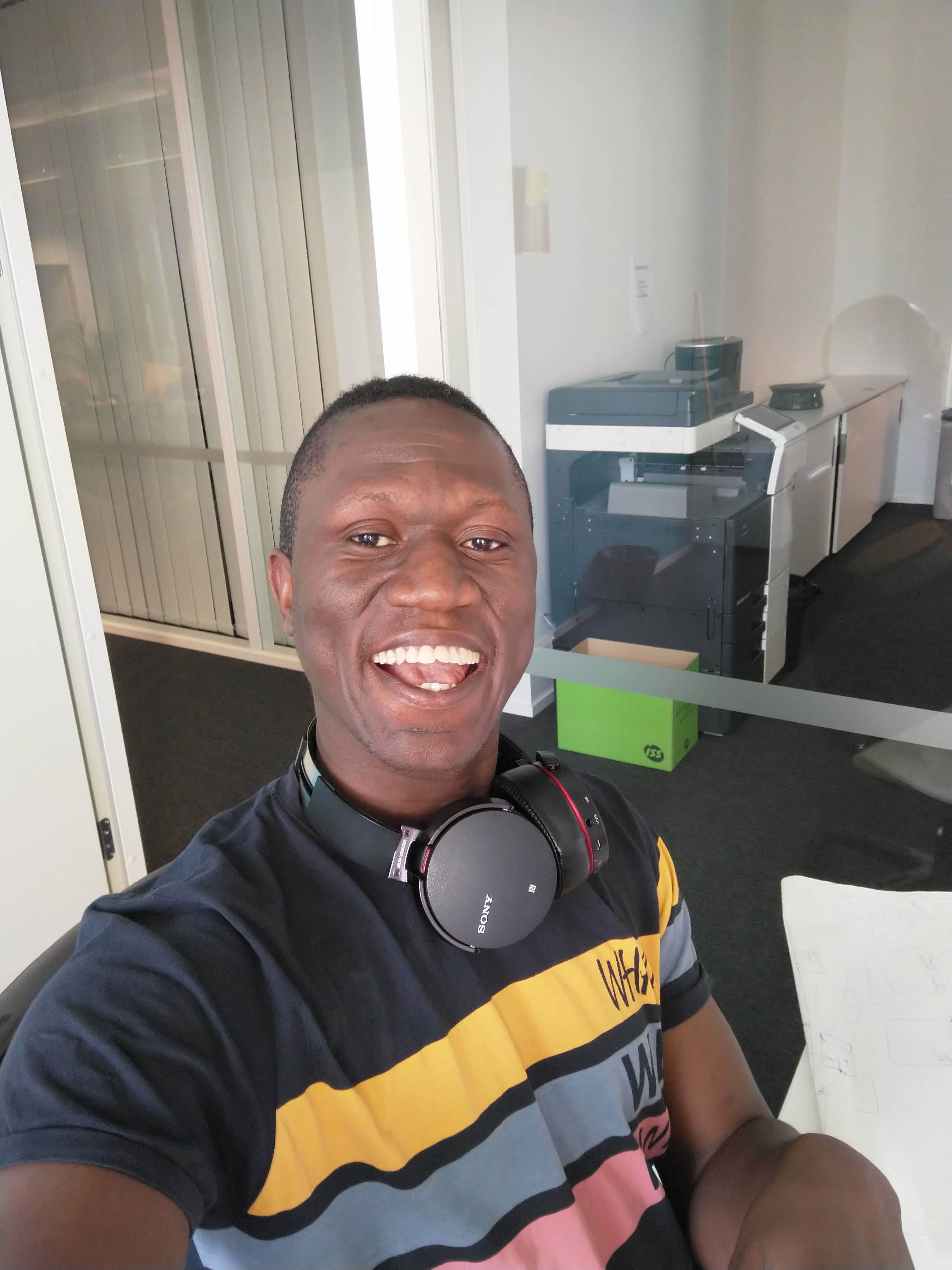 The BCaster office is located on the 6th floor which is quite nice for me, since I like to always look out the window and enjoy a good view whenever I feel like taking a break from coding. The office environment is also very nice. A lovely couch, a very spacious kitchen, good office space… all the kind of things that makes the office feel like a home. Everyone I met in the office on the first day was very friendly, fun and willing to help. I got set up in a few hours thanks to their help.
Today, it's been two months working with BCaster. I can say I have enjoyed the experience every day. The team meetings on Wednesdays come with a free lunch. We used to have different varieties of pizza but now, we have different varieties of meals to choose from which is even more delightful. The passion and motivation shared by each of the staff in the company is quite contagious. I love what we do here and what we are building . BCaster is about to change the world and wow everyone. Being a part of the team that creates this is one of the best experiences of my life so far and I am truly glad I made the move.
I look forward to more exciting problems to solve and making my own contributions to this revolutionary product we have here. I am sure everyone will be wowed when we show our product to the world.